Why Choose us:
Statement of competence:
Simply Stone is a small, friendly professional company with showrooms in the picturesque Market towns of Evesham and Tewkesbury yet covering a wide area from these bases including much of Gloucestershire, Warwickshire and Worcestershire. We pride ourselves on our commitment to provide a professional, helpful and sympathetic service to our customers at what can be a difficult time. We offer a large range of quality memorials at very competitive prices to our many customers throughout the area. Our many years of experience ensure that our staff are aware of the varying rules and regulations that the councils and church yards put in place and which we can advise on.
All memorials can be tailor made in our own workshop to individual requirements Perhaps you have seen a headstone that you like in a brochure, cemetery or churchyard, this can then be used as a template for no additional cost. All you have to do is let us know just where you saw the memorial, the name that is on the stone and we will provide you with a quotation.We can hand carve unique memorial features on headstones, and other monumental sculptures based on religious themes, hobbies, favorite landscapes, pets or animals.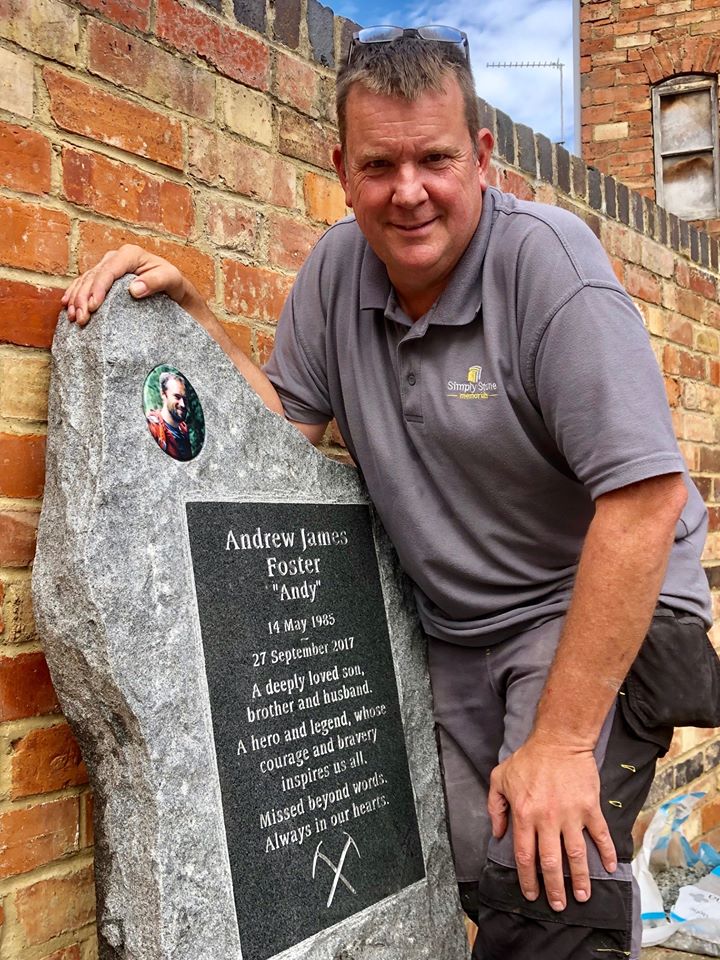 Having decided on the shape of the memorial, we will send you, without obligation, a "proof copy" of the inscription so that you can see how the words, and any design that you may wish to have, will appear when carved. We know that it can be difficult to get the words right the first time, so we are more than happy to re-proof the layout as many times as necessary.
(See our page on some ideas of words and inscriptions.)
It is obviously very important to have the details of the various costs and, therefore, a full quotation will be provided with the proof. As it takes approximately fourteen weeks to complete a bespoke memorial, we can if requested provide a commemorative wooden cross, chosen from our range on shown this can be placed on the grave as a simple reminder until your chosen memorial is erected.