Welcome to Simply Stone Pershore
To meet customer demand and offer an alternative location, we chose the lovely, picturesque, market town of Pershore to move the business forward and open our third showroom.
Most days Kerry will greet our customers here and she welcomes you with her kind, caring nature. On the days she doesn't work, you will be able to meet Tracy who also works in our Evesham show room and manages production.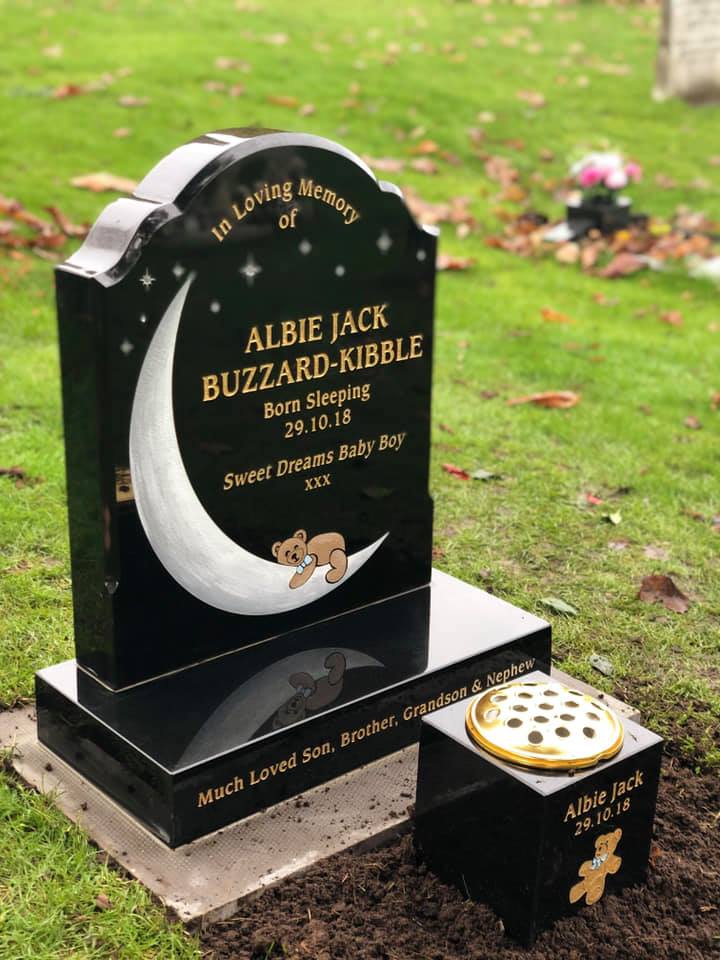 One of our baby headstones in Pershore cemetery
Find Us
Address:
Royal Arcade
7 Broad St
Pershore
Worcs
WR10 1AG
Opening Hours
9-3pm Monday to Friday. Saturday 10-13.00.